Totino's pizza rolls
4/20 city takeovers
With a wave of big cities like Denver, Portland, and Washington DC, legalizing marijuana, Totino's was looking for a way to target new, "hungry," consumers. Our solution was to create an out of home campaign to take over the most recent cities to decriminalize.

Our campaign centered around the hashtag #BetterWhenBaked, tapping into a double entendre around cannabis and the universal truth – pizza rolls taste better when baked, not microwaved. Using a series of "subtle" headlines, we nodded to our support of the law,
positioned pizza rolls as the perfect 4/20 snack, and inserted Totino's into the cultural conversation. We ultimately saw a boost in pizza roll sales as fans on social picked up on our subliminal messaging and more than a few news sources noticed as well.

This campaign was produced directly with General Mills through my creative agency, Armstrong Aldrin + Collins. Always down to get my hands dirty, I actually wrote most
of this campaign.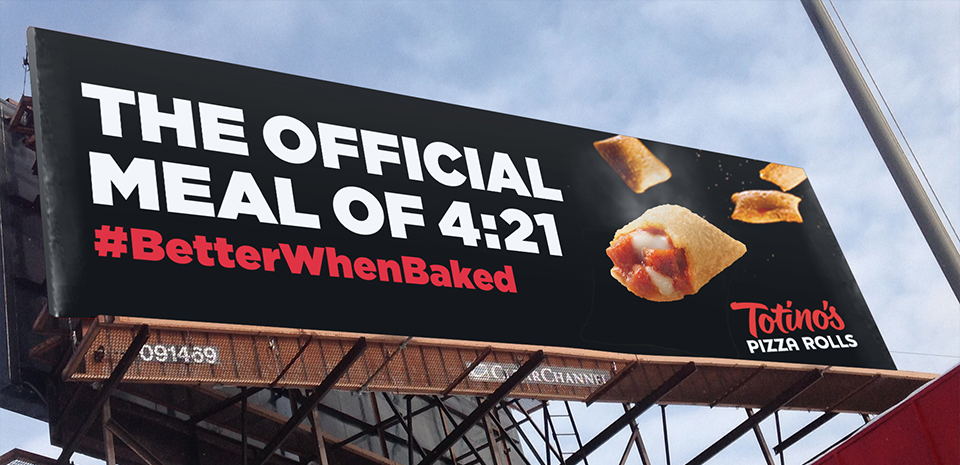 This site was hand coded by me, thanks to codecademy and the awesome community at stackoverflow.