WWE 2K23
WWE 2K23 "Even Stronger" Release
After the strong release of WWE 2K22, we knew we had to be "Even Stronger" for WWE 2K23 and thankfully we had wrestling legend John Cena lined up as our cover star.

In a massive campaign spanning hundreds of assets, we started off by leaning into internet-lore by turning the "You Can't See John Cena" meme into our announce concept.

We kicked off the campaign with a blank cover reveal supported by invisible John Cena social posts from our WWE Superstars, before revealing John Cena, and the official cover art, in a social spot with Bad Bunny.


We then gave hardcore fans what they crave by releasing an official Announce Trailer (featuring a Nancy Sinatra track), followed by an epic Gameplay Trailer. We then celebrated the office release of the game with an epic trailer inviting fans to step into the shoes of their favorite Superstars.

In the end, we had 91% positive/neutral social sentiment, a 845% YoY boost in engagement, and a 618% YoY boost in views compared to WWE 2K22.

I also got to fulfill a childhood dream of drinking a beer with Stone Cold Steve Austin. Epic win.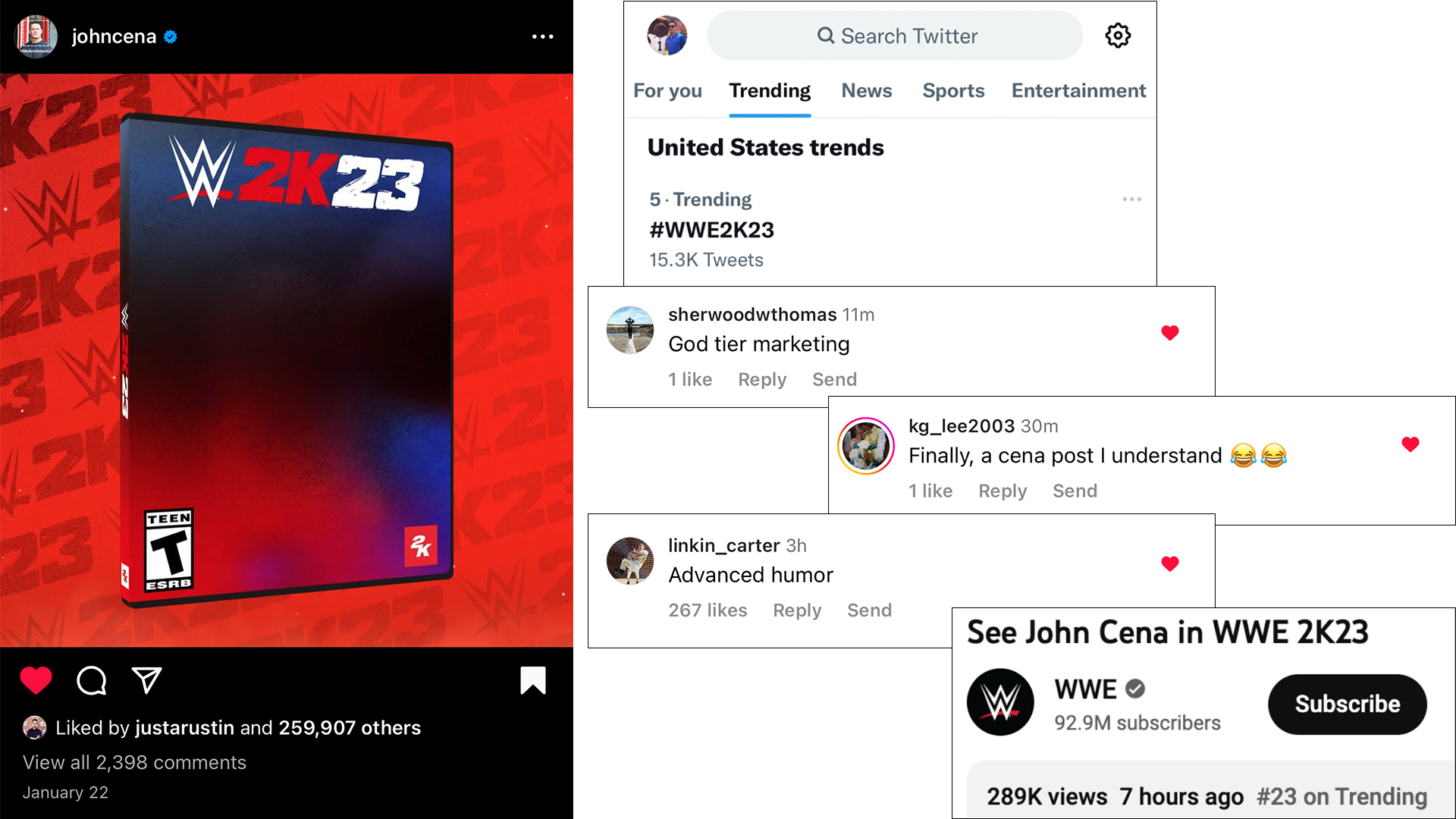 This site was hand coded by me, thanks to codecademy and the awesome community at stackoverflow.